Munster Mediation can provide Notarial Services for USA documents.
Thanks to changes in applicable laws, you can now have your documents Notarized in two ways:
Notary in Person
Notary Online
You are required to provide proper identification and meet the legal requirements for your documents to be Notarized.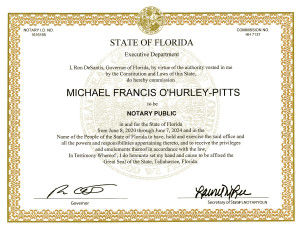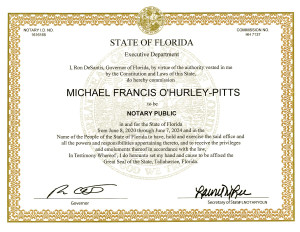 Notaries are authorized by law to perform six basic duties:
Administer oaths or affirmations
Take acknowledgments
Solemnize marriages
Attest to photocopies
Verify vehicle identification numbers (VINs)
Certify the contents of a safe-deposit box
Certain documents cannot be notarized, such a public records, photographs and other items.  Please contact us to discuss your Notary Public needs.  Setting an appointment for Notarial Services is required, in person or online.
Munster Mediation
Tel.  +353 86 107 0017
Email:  munstermediation@gmail.com